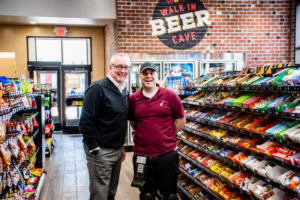 We sat down with our Vice President, Randy Burke, to discuss the relationship between Quantum Services and Sheetz. Randy has been with us for over 35 years and serves as the relationship manager for Sheetz. As you will see, there is a wonderful partnership between the two companies. We thought we would dive right in and ask Randy about what makes Sheetz & Quantum such a great match! 
Randy began with QS as an auditor, moved up to a division manager, and now he is our Vice President. Randy is a true testament to the opportunity for growth within the company and he works hard daily to help others reach their potential. Randy began as the relationship manager for Sheetz 20+ years ago, so this relationship is tried and true!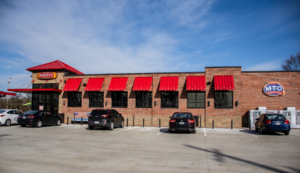 We asked Randy why the relationship between Quantum Services and Sheetz is so strong?
We have shared values; they appreciate quality and always do things the right way. They value what we do and communicate regularly.  We work well together because we communicate regularly.   
How does Quantum build relationships with its clients? We have regular meetings; we are very proactive in our approach. If there is an issue, we address it. An example of us being proactive: Sheetz needed stickers for the cigarette tax, this isn't something we typically do but we found a way to handle it for them! We are excellent problem solvers.
How has Sheetz helped Quantum? 
With over 650 locations, they allow us to grow our footprint! Sheetz is one of the top food service leaders in the country, customers know that if we can handle that type of client, we can handle anyone!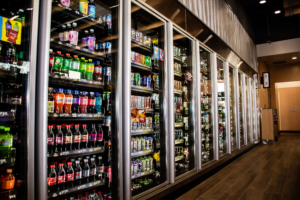 How has Quantum helped Sheetz? 
With Quantum as a partner, they no longer had the need for an internal auditing department. With our experience and technology, they are more efficient in their C–Store operations, which in turn helps their bottom line! We seamlessly support their growth.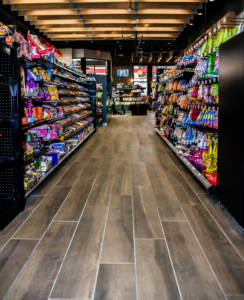 How does Sheetz stand out in the industry? 
They are innovative

 

They appreciate quality and consistency

 

They take care of their employees

 

They hire good, quality people

 

They have a great company culture

 

They just do it right, all of it!

 
At Quantum Services we view all our relationships with our clients as partnerships, just like our ongoing partnership with Sheetz. There is mutual trust, values, and respect between the two companies. It is a great match that we are proud to continue!  
When it comes to C-Store auditing and inventory management, we deliver accurate data and the detail you need to make decisions. Our client-tailored programs drive custom reporting that makes sense and provides immediate insights. In addition to our people, it's our technology that gives us a leg up on many internal audit programs – especially when it comes to flexibility, expense, and accuracy. If you're looking for a great match for your business, let us help you!