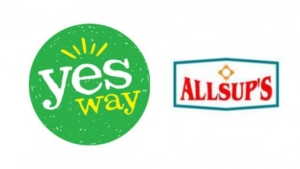 Inventory auditing is such an important part of any retail establishment's success story but is often also a challenge for a lot of businesses. Without the right technology, expertise, and knowledge that surrounds this complex task, C-Stores face the likely possibility of incorrect or insufficient data that can negatively impact their ROI, ordering, and overall business. Quantum Services specializes in C-Store inventory auditing and takes the pressure and stress off the C-Store, conducting concise counts and providing accurate reporting for their inventory needs. There are countless success stories from C-Stores choosing to outsource with Quantum Services, here is Allsup's story: 
The Problem
For 50 + years, Allsup's had an internal inventory audit program that was executed and created specifically to their stores and their needs. However, in 2018, Allsup's Director of Loss Prevention, Larry Lewis, suggested that changing their process to an external auditing service would result in accurate reporting, provide cost savings, and ensure data integrity. Updating their current process to a more modern approach, and using new technologies, was a step in the right direction and would help significantly with loss prevention.  
The Solution
Allsup's hired Quantum Services due to our proven processes that guarantee the accuracy, instill confidence, build rapport, provide impartial insights into operations, and support long-term partnerships. With our proprietary software and quality hardware, they felt confident in the capabilities of our auditors and the integrity of our data.  
The Results

Through the course of our 5-year partnership with Allsup's we have provided them game-changing results and in 2020, when Yesway acquired Allsup's, we grew our partnership and footprint by upgrading all 280 Allsup's stores from their non-electronic back-office systems to PDI Technologies.  
Additionally, we were able to: 
Open 7 new divisions across the southwest to service Allsup's stores, where Quantum Services relocated, or hired and trained 15 auditors. 

 

Transitioned store audits from 30-day audit frequency to 60-day frequency given the high level of accuracy, detail, and service provided. 

 

Delivered consistent and accurate audits with updated reporting and auditing methods for clear and concise audits.

 

Maintained flexibility to schedule high shrink stores on a 30-day audit frequency upon request.

 

Due to growth, Quantum now services 300+ sites that have further expanded our geography into southern Oklahoma and central Texas. 

 

To learn more about our partnership with Allsup's, check out our case study here. If you are interested in outsourcing your inventory auditing needs, we would love to help! You can contact us and visit our website to learn more.