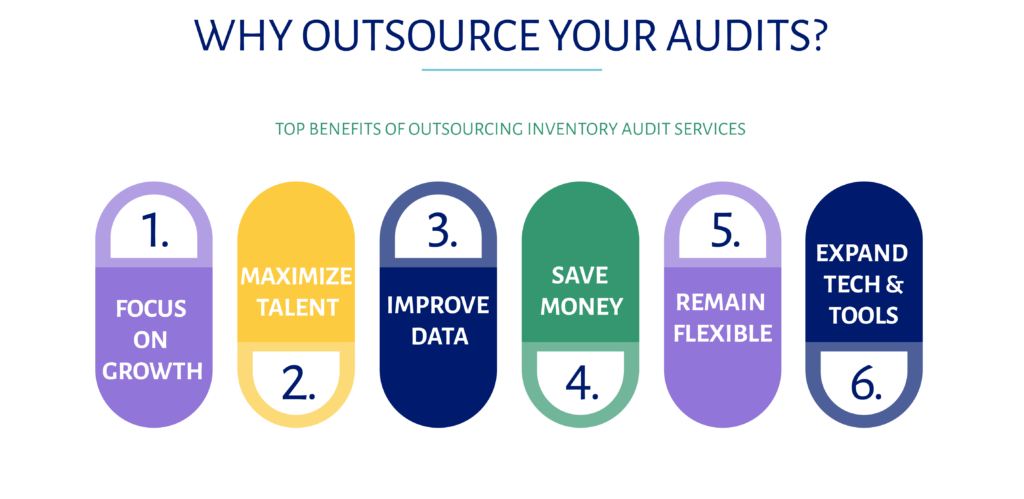 Are you investing your human resources in growth and competitiveness or in expensive support functions? It pays in multiple ways to outsource your audit service and keep your internal employees focused where they can provide the most value.
Specialized inventory auditing firms can focus on depth of knowledge, invest more in software and training systems, be more efficient, offer higher wages to its auditors and attract more highly skilled people. With this greater knowledge depth and a wider range of client interactions, they can also become much more innovative than internal audit programs.
Growth mindset:
World class organizations don't try to be good at everything. They seriously consider how they will invest their limited resources. At Quantum, we serve as your outsourced c-store audit specialists so you can focus on growth and competitiveness.
Maximize talent:
Likely, your best people won't end up on your audit team because their talent is better leveraged elsewhere in your c-store operations.
A broader perspective:
Your audit process and approach are at risk of becoming insular and outdated. Outsourcing gives you access to the audit industry's best practices, including our proprietary reporting.
Cost effectiveness:
When all the hard and soft costs of your audit program are considered, it is often less expensive and more cost effective to outsource.
Flexibility:
An internal audit team becomes mostly a fixed expense item. With an outside provider, you pay only for the number of audits you need, giving you budget flexibility without staffing fluctuations.
Technology:
Internal audit programs compete with other departments for technology and equipment investments. Will they win often enough to stay ahead of shifting auditing technology?